Crypto Briefs is your daily, bite-sized digest of cryptocurrency and blockchain-related news – investigating the stories flying under the radar of today's crypto news.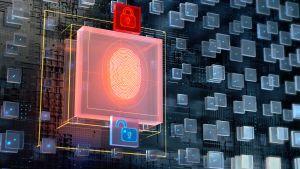 Adoption news
NongHyup (NH) Bank has become the first company in South Korea to issue blockchain-powered employee ID cards, reports Herald Kyungjae. The bank stated that the new mobile-based solutions, which have been developed in conjunction with telecom provider SK, will allow employees to manage access to certification and documentation. The bank said that it hopes to expand the scope of its platform to enable cardholders to make visit reservations and "simple payments."
Vladimir Potanin, Russia's richest man, says that his Norilsk Nickel tokenized metals trading platform will soon allow customers to buy metals, book air tickets and transfer ski passes from affiliated businesses. Potanin was speaking to Bloomberg after his trading platform, which will be named Atomyze, won regulatory approval in Russia earlier this month. The businessman – who also plans to debut Atomyze in the United States and Switzerland – stated, "To some extent, Russia appears ahead of many other jurisdictions in terms of digitalization."
Japan's Kanazawa Institute of Technology and Kansai Electric Power have begun work on a pilot for their blockchain-powered P2P energy trading platform. The energy provider has been keen to get its new platform online, per Kankyo, and will start testing this week at the university campus. A similar initiative also launched yesterday, for a blockchain-powered P2P solar power trading platform. Per a press release, the solar energy initiative's masterminds include Mirainect and Digital Grid.
Belgium, along with about 20 other European Union member states, has pledged to contribute to the EBSI project, with the country's first node being commissioned on February 12, while a second is to follow in the next few weeks, reports The Brussels Times. The European blockchain services infrastructure, EBSI, is planned as a network of blockchain nodes across Europe, with each member state being responsible for the functioning of the nodes on its territory.
An American economist says there are several reasons why Venezuela's Petro digital token is "still alive" – despite the fact that many crypto and economic analysts wrote it off a long time ago. William Luther wrote, in a post hosted by Baystreet, that Venezuela is suffering from cash shortages and believes that its oil-backed token will also let Caracas sidestep American sanctions, Luther added that international customers may also choose to use the token.
Tether Gold, a stablecoin backed by gold and released by Tether a month ago, has reached a market capitalization of USD 21 million, says the emailed announcement.
Regulation news
South Korea's financial regulator, the Financial Services Commission, has commented on the latest FAFT meeting, which was held recently in Paris. The country's government is still on course to adopt FAFT regulations – in a move that has been collectively welcomed by the country's blockchain industry. Per Paxnet, the FSC stated that it "understands the risks of money laundering and terrorist financing" associated with cryptocurrencies," but also spoke of potential "positive factors based on sound legal and institutional arrangements."
Investment news
8i Enterprises Acquisition Corp., a special purpose acquisition company has announced that a special meeting of shareholders will be held on March 20, 2020, to consider the proposed business combination with Diginex, a digital asset financial services and advisory company with which the company has entered into a definitive share exchange agreement in July 2019, says the press release. The company's shareholders are entitled to receive notice of the special meeting and to vote the shares of common stock they own at the special meeting.
Blockchain security company CoolBitX has raised USD USD 16.75 million in its Series B funding round, led by Japan's financial group SBI Holdings, with participation from the National Development Fund of Taiwan, Korean crypto exchange BitSonic, and a Japanese financial group Monex. CoolBitX says that it'll use the funds to finance their business expansion.
Exchanges news
Career news
Blockchain platform Zilliqa has appointed its new Head of Marketing, Colin JG Miles. Per the announcement, Miles is a seasoned marketer, an entrepreneur and a tech enthusiast with experience across Southeast Asia and Europe and established marketing career spanning over twenty years. He currently serves as a Board Director of NextID and AdStamp, companies that work on bringing blockchain technology to market.