Eleven South Korean companies are teaming up for a government-backed "consortium-type" blockchain network that will allow citizens to ditch paper-based certificates, employee ID cards, degree certificates, insurance claims documents and more in favor of a mobile-based blockchain solution.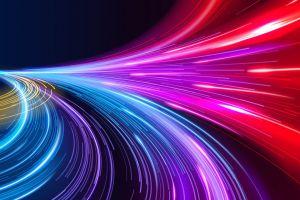 Per Kyunghyang Shinmun, the release date has been brought forward to December this year. The consortium had initially planned to roll out the platform sometime in 2020.
The consortium was established in July this year, with all three major telecoms companies, KT, SK and LG U+, teaming up with Samsung, as well as banks KEB Hana and Woori and financial IT company Koscom.
However, the size and scope of the project have increased substantially, with credit card issuers BC Card and Hyundai Card joining on October 20, along with banks Shinhan and Nonghyup (NH).
NH says it wants to use the platform to create a blockchain-powered mobile "pass" as an ID solution for its banking services, while BC Card wants to use blockchain technology for card issuance. Hyundai Card, meanwhile, says it wants to "streamline internal and customer services" using the solution.
The project has also been backed by government agencies and ministries, and its operators could look to the international market, as the solution will be compatible with GSM mobile protocols.
According to Chosun, six South Korean universities have already indicated that they will offer blockchain certification via the new platform. South Korean Test of English for International Communication (TOEIC) certificate issuers are also keen to make use of the new solution.
The consortium is now 11 companies strong, and its operators say it will also allow citizens to use the following blockchain-powered, mobile-based documentation:
Proof of earnings
Medical receipts for insurance claims
Proof of employment
Proof of purchase for valuable works of art
Meanwhile, Samsung's IT services arm Samsung SDS has announced it is stepping up its collaboration with Indian business giant Mahindra.
The two companies have teamed up with American software developer Pega to sign a blockchain deal.
Per an official release, the companies will integrate the Samsung SDS Nexledger blockchain platform with Pega's digital process automation network.
The companies say they will create supply chain solutions intended for the banking and financial sector, insurance companies, the manufacturing industry and public services.