Crypto Briefs is your daily, bite-sized digest of cryptocurrency and blockchain-related news – investigating the stories flying under the radar of today's crypto news.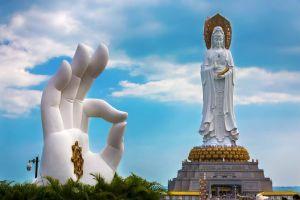 Adoption news
The Chinese island province of Hainan is set to create the nation's first blockchain free trade zone (FTZ), reports Xinhua. The news agency says the project will be backed by a USD 142 million fund, with an aim to nurturing finance-related blockchain companies. The FTZ's operators will aim to "employ blockchain technology in multiple areas such as housing, healthcare, tourism and trade."
Hyundai's blockchain subsidiary Hdac has announced the creation of a new blockchain investment company. Per ZDNet Korea, the company will be named T Investment, and will be handed a USD 27 million war chest to invest in promising blockchain business startups. Hdac is thought to be particularly interested in nurturing dapps-related projects, and is looking to launch a PoS blockchain-related business line in early 2020.
Komodo (KMD), an open, composable multi-chain platform, said in an emailed announcement that it conducted the world's first web browser-based atomic swap and plans on expanding their decentralized exchange solution, AtomicDEX, to web browsers to give users the ability to conduct cross-chain atomic swaps and run nodes in web browsers. The atomic swap is a smart contract technology that allows users to trade digital assets without any third-party involvement. The initial atomic swap exchanged ether ETH for an ERC20 token.
Neufund, Berlin-based challenger investing and fundraising platform, has closed the «world's first fully compliant,» blockchain-based Initial Public Offering (IPO) accessible to retail investors, raising EUR 1.4 million (USD 1.5 million), which is 179% of the cap, they said in an emailed announcement. With a minimum investment of EUR 100 (USD 111), the offering of a high-tech mobility company, Greyp, has attracted a total of 1,017 investors from 34 countries, a blog post states. The offer was conducted under the laws of Liechtenstein.
Heavily backed blockchain gaming developer Sorare has struck three new licensing agreements with top-tier European football clubs, reports Sport Techie. Spanish La Liga teams Atlético Madrid and Valencia have joined German Bundesliga team Schalke in signing with Sorare, which now boasts 30 professional teams on its fast-growing roster. The gaming company has previously won backing from the likes of ConsenSys and gaming giant Ubisoft.
Tech giant Microsoft partnered up with gaming platform Enjin (ENJ) to offer Azure Heroes, a digital rewards system for active participants in Microsoft's Azure technical community. The announcement says that the two have collaborated in a local pilot to create a blockchain based recognition program. The Azure Heroes badgers were created in a number of original and unique designs which have been tokenised into a digital asset on the Ethereum public blockchain.
Bitcoin (BTC) mining giant Bitfury today launched Exonum Enterprise, the first such blockchain built from the ground up to let large corporations streamline their business and increase transparency using the Bitcoin blockchain, Forbes reported.
Today, crypto lender BlockFi launched its own crypto trading platform, BlockFi Trading. It will initially allow holders of cryptocurrencies to trade between bitcoin, ether and the Gemini dollar (GUSD), subject to geographic availability. Alongside the trading experience, BlockFi clients can interact with other products on their platform including the BlockFi Interest Account and loan product.
Exchanges news
Mining news
Politicians in Kazakhstan will only tax cryptocurrency miners if and when they exchange the tokens they mine into fiat, per Kursiv. The media outlet quotes Madi Saken, a legal analyst at the Astana-based National Association for the Development of the Blockchain and the Industry of Data Centers, as stating, "Tax liabilities only apply […] when cryptocurrencies are sold on an exchange for real money. This kind of income would be taxable."
Regulation news
Top U.S. financial regulators recommended to federal and state officials to continue to examine the risks to the financial system posed by digital assets and distributed ledger technologies and their usage, according to an annual report published by the Financial Stability Oversight Council. The market capitalization of digital assets has increased in recent years and has been highly volatile, says the panel of regulators, adding that the market capitalization of stablecoins grew as well in 2019, and that distributed ledger technology may have applications that extend well beyond the simple transfer of value.
Project Participate, a coalition of some of the world's leading virtual asset companies, has issued its first report on the detection of suspicious activity involving virtual assets, the press release says. The Project Participate report helps fill the gaps in the new guidance relating to virtual assets and Virtual Asset Service Providers (VASPs) published by the Financial Action Task Force (FATF) in June 2019, by identifying typologies of potential criminal activity and related indicators of suspicion, as well as recommended measures to better detect and deter such activity. The report has been shared with the FATF and is available to vetted parties, including VASPs, software providers, and government officials. Project Participate was created in March 2019 to identify suspicious transactions and to report that activity to regulators.