NFT Investments, an investment company specializing in non-fungible tokens (NFTs), is planning to list on the UK's Aquis Stock Exchange Growth Market — which will value the company at nearly USD 34.5m.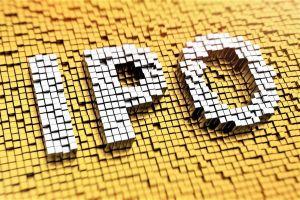 The company, established by the co-founders of cryptocurrency mining group Argo Blockchain plc, was set up to invest directly in NFTs, as well as companies or funds that have exposure to NFTs and blockchain technology. It announced today that it intends to apply for admission of its Ordinary Shares to trading on the Access segment of Aquis Stock Exchange Growth Market.
They stated that,
«The flotation is expected to value NFT Investments at approximately [GBP 25m / USD 34.48m] and make it the first-ever investment company focused exclusively on investing in non-fungible tokens («NFTs») to launch on a stock market in a major jurisdiction worldwide.»
The company also wants to raise some GBP 10m (USD 13.8m) before expenses via a placement of 200m ordinary shares at 5p each through their corporate adviser First Sentinel Corporate Finance and joint brokers Novum Securities and Tennyson Securities.
First dealings in the shares are expected to commence later in April, the announcement said, while the Board expects to be able to develop its business «substantially» within 12 months of admission to AQSE.
NFT Investments «anticipates that returns to shareholders will be delivered through an appreciation in the value of its portfolio of NFTs and in the underlying cryptocurrencies as well as the digital NFT rights that are purchased and licensed by the Company,» it said.
Net proceeds of the initial public offering (IPO) will be used to «identify and carry out due diligence on potential investments,» as well as to provide working capital for the initial operations regarding the company's acquisition and investment strategy.
NFT Investments said that there is «a sizable potential market for the NFT industry to emerge globally and take market share from the current collectibles industry,» as well as that «the Board anticipates that the NFT market will continue to grow over the long term with NFTs becoming a key underlying asset for the whole virtual economy.»
The board of directors and investment committee includes Executive Chair Jonathan Bixby and Non-Executive Director — the co-founders of Argo Blockchain, Guild Esports, and Cellular Goods, which are all listed on the London Stock Exchange, per the press release.
Per Bixby, as quoted by Bloomberg, «the company will allow shareholders to put their money into "NFTs and into the hands of investors who understand the market and have made people a lot of money in the blockchain business already".»