Chinese organizations are looking to implement blockchain solutions in a range of industries as part of a concerted attempt to fight the coronavirus and reduce its economic effect on the country.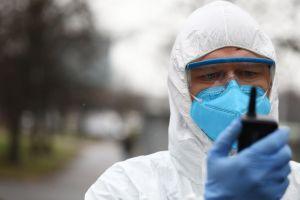 Per ZDNet, which quotes news reports in China, as well as the Shandong University of Finance, a number of private and public sector innovators are looking to use blockchain to tackle the spread of the coronavirus in public institutions, hospitals, universities, and the finance sector.
And it appears that Chinese tech pioneers are realizing that necessity really is the mother of invention – rolling out a number of solutions for immediate and emergency use.
The report states that blockchain solutions are already being used by local authorities to manage identity information and donations platforms. The financial industry, meanwhile, is trying to minimize the economic fallout of the virus by issuing blockchain-powered corporate loans.
In January, a total of 29 coronavirus-fighting blockchain-related applications were released.
One of these, purportedly co-developed by the Shandong University of Finance and Alibaba Cloud, is helping government agencies keep track of patients, suspected new cases and more.
The platform, which has been provided to hospitals around the country free of charge, lets doctors check patient symptoms and monitor diagnostics data in real-time, integrating patient medical history data.
Blockchain platforms are also likely to find a use in schools and universities fighting the virus, allowing managers the ability to check on teacher and student health status information before they return to class.
Major banks and telecoms operators like China Mobile are also reportedly working on blockchain-powered solutions designed to fight the spread of the COVID-19 virus.