Japanese crypto exchange Coincheck has reaffirmed its initial exchange offering (IEO) and non-fungible token (NFT) marketplace plans and unveiled its first commercial blockchain-powered online shareholders' meeting offering. The firm also announced that it would start working with Singapore's Enjin (ENJ) on a Minecraft-related NFT collaboration.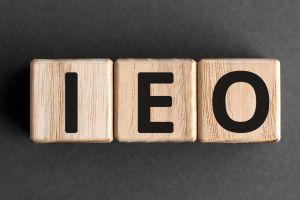 Per Coin Post, the company told shareholders that its sales were up 80% on 2019, claiming that strong bitcoin (BTC) and altcoin markets this year had helped propel growth.
The exchange said that it would look to expand the scope of its crypto staking and lending services in the year ahead, look into listing more altcoins and also spoke about its NFT and IEO-related business plans.
The firm is already committed to launching a manga, anime, sports and music-related IEO offering, and said that it was set to conduct tests and "if there is no problem," would push ahead with issuance.
Coincheck first unveiled its NFT marketplace plans last month, but stated that it foresees "a huge market" developing for NFTs in the future after "major companies" with powerful intellectual property titles announced plans to release blockchain-powered gaming and collectibles titles.
NFTs usually make use of the Ethereum blockchain network.
However, as rising gas fees have made Ethereum-based trading less attractive for some, Coincheck said that its marketplace will focus on reducing or even eliminating gas fee-related concerns – a fact that could make its new trading platform more competitive.
The firm has also struck a deal with Singapore-based blockchain and crypto gaming firm Enjin, reported Fisco, via Gentosha.
The deal will allow Coincheck customers to trade Minecraft NFTs issued through the Enjin blockchain development on the new NFT marketplace.
And per Nikkei's XTech, Coincheck has also unveiled a virtual shareholder meeting management platform offering named Sharely. The platform allows participants to vote and ask questions from remote locations. The move followed the firm's decision to move its own shareholder meetings online, making use of blockchain-powered voting tools.